Cassina: Lead Generation Campaign
Lead Generation campaigns are effective to reach new customers and enlarge your contact base.
Enrich your CRM and improve your sales with Lead Generation campaign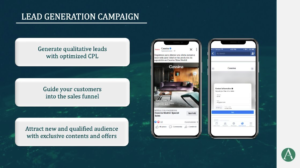 High Everyday Couture: Programmatic Campaign
Absolute Media goes to Paris Fashion Week!
A new collaboration with the fashion brand High Everyday Couture with the aim to attract customers and fashion enthusiasts to its Paris boutiques.
The media strategy involves DOOH throughout the city and Programmatic Drive To Store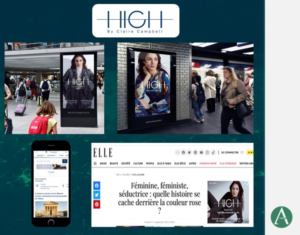 Under Armour: Drive to Store Campaign
Absolute Media and Under Armour have joined forces for an impactful DriveToStore campaign!
Our strategic OOH activation, focusing on buses and street furniture in key areas, along with our Programmatic mobile formats, will effectively guide local customers to the new point of sale in Catania.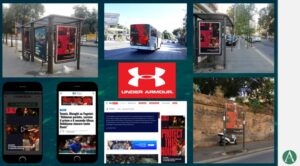 Cassina: New Opening Store Campaigns
A cross media campaign is always a good idea when opening a new store! We are proud to support Cassina with a Drive-to-Store media plan including sea, GMB, social and programmatic channels for its New Opening Store campaigns in Dubai, Los Angeles, Seattle, Seoul and Gwangju.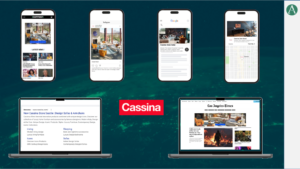 Ecommerce – Design
Design is today the 3rd market in terms of Online Purchasing.
Nowadays the Ecommerce is a relevant media channel for design brands.
It is crucial to inspire users while they are searching online information about their desired item and inform them that products are available in the e-com platform.
Absolute Media can support the launch and promotion of your E-commerce with a dedicated media strategy.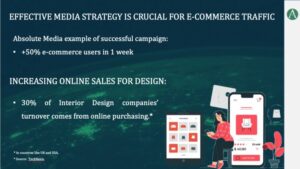 Google My Business Campaign
Google My Business is a perfect digital showcase for your store. Engage new customers and enhance store traffic with GMB campaign.
Contact us for a dedicated activation!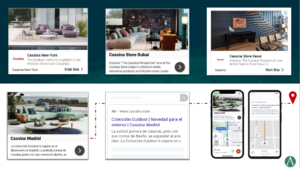 Scavolini: Digital campaigns
Absolute Media and Scavolini together again for a new digital international campaign. Multichannel approach: Sea, Programmatic and Social to boost client's goal and reach a specific target with selected impressive formats.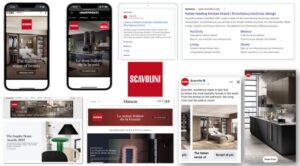 Under Armour: TV & Digital campaign
The new Under Armour campaign is live! Absolute Media campaign includes TV and Digital activations to reach young athletes and sport-addicted target on the main sport events of the season. Don't miss PROTECT THIS HOUSE video!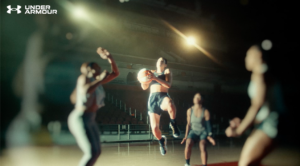 D&G CASA Programmatic campaign 2023
Absolute Media is glad to run the new D&G Casa Programmatic campaign in different Countries.
Impactful display and video formats to reach a premium audience within a very selected whitelist.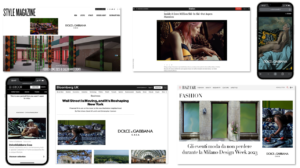 OOH Cassina campaign
Absolute Media supports Cassina iMaestri Anniversary during Milan Design Week with an eye-catching OOH campaign in the trendiest streets of #Milan.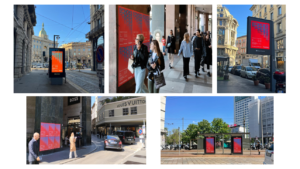 TV Campaign
We are proud to support Scavolini in its Tv Campaign on one of the leading TV channels in Greece.
Absolute Media can help you to be present on all Tv Channels, during mainstream Tv Programs, all around the world.
Scavolini chose the Prime Time of MasterChef Greece. What about you?
Get in touch with us!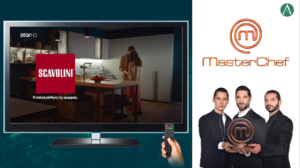 Store Opening Campaign
Are you opening a new store? Boost store traffic with Cross Media campaign!
Absolute Media can support you with Drive To Store Digital, OOH, Print and Media partnership activations in order to reach a specific audience in proximity to the point of sale.
Contact us to discover some of our latest case history in Dubai, Seoul, Miami, NY and to build your personalized strategy.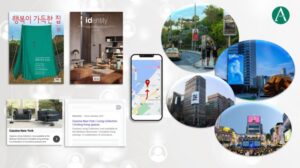 Influencer Marketing Campaign
Do you want to expand the reach of your brand on social media?
Let's do it with an Influencer Marketing campaign!
Influencers are considered by their followers as trustworthy experts in their field, they can effectively impact their audience's purchasing decisions. Influencer campaigns across different social media platforms enables your company to extend the reach, improve brand awareness, and generate new leads.
Absolute Media can assist your brand finding out the right partners and implementing an effective Influencer Marketing campaign.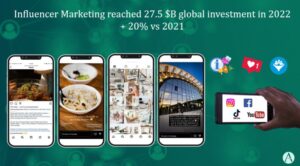 Search Campaign
Search Campaign is crucial to increase conversions.
Discover the most performing keywords and your position vs competitors.
We can support you with a complete Competitor Analysis by finding out the main paid and organic keywords, by tracking position and search volume all over the world.
We enable our clients to build the best SEA strategy and structure, increasing visibility and ranking position, in order to drive qualitative traffic to the website.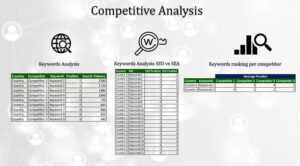 Programmatic Advertising
We connect you worldwide with your specific target in selected and premium environments and in the right moment. Programmatic buying represents the most part of the digital investments. This trend will grow in the next years involving different channels: from Digital Out Of Home to Connected TV and Podcasts.
Contact us to find out media opportunities around the globe!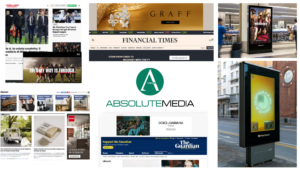 Podcast ADV
Investments in podcast adv are growing day by day.
Podcast allows brands to communicate in a safe media environment through an immersive and entertaining listening experience.
Absolute Media can help your brand in planning successful Podcast campaigns and reach your target!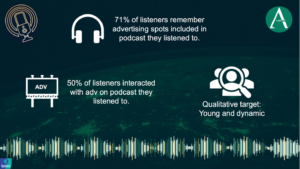 D&G Casa: Programmatic campaign
Absolute Media and Dolce&Gabbana Casa together for the international programmatic campaign.
Selected premium whitelist activated in 4 countries: IT, DE, UK, US to reach an exclusive audience.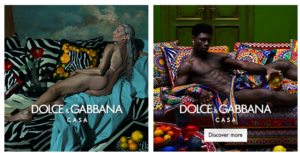 Cassina: E-commerce Launch
Absolute Media is proud to support the launch of the Cassina Online Store!
From October 19th, the e-commerce is online in Italy, France, Germany, Austria and Benelux. The rest of the world will follow.
Stay tuned!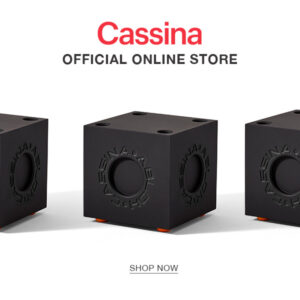 Full Funnel
Full Funnel approach for better performances.
Absolute media can build and implement your digital strategy. Reach your goals with a detailed media plan for each phase of the digital funnel!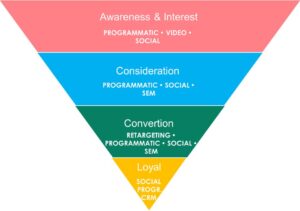 Scavolini Partnership
Absolute media is a trusted media partner of Scavolini with a long-term strengthen cooperation.
We collaborate to spread "The Italia Sense of Beauty" all over the world with a full range of cross-media activities: media analysis, scenarios, communication strategy, off line e on line media plan and buying.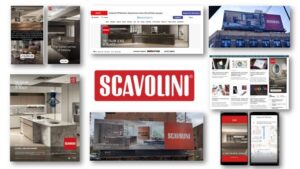 Poliform: Incontri Project
Absolute Media takes part to a new exciting project!
Poliform presents the first chapter of 'Incontri' in collaboration with the photographer Paolo Roversi to embrace the world of art, fashion and culture.
The project is communicated through different media channels to reach a niche and luxury audience.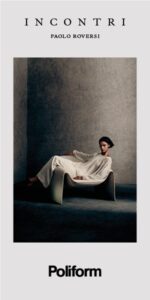 Global Media Planning
Every client is a thrilling challenge!
Through our media campaigns, we have explored countries on the edges of the world. For example, we managed TV in Uruguay and Azerbaijan, Radio in Papua New Guinea, Colombia and Tajikistan, Cinema in Lithuania.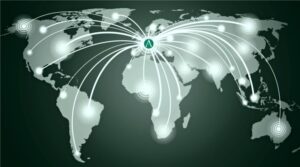 How to reach a niche target?
Do you need to reach a niche audience? Thanks to our media expertise, we can build a tailor made media plan with titles of different categories such as art, luxury, architects, energy, finance, tourism, technology, wellness, food.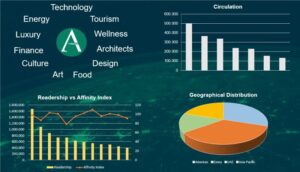 OOH Campaigns
Build your brand awareness with impactful OOH!
For our clients we reach not only the most iconic but also the most remote locations around the world.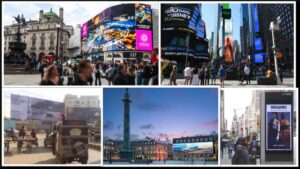 Salone del Mobile 2022
As design lovers, we could not miss Salone del Mobile and Fuori Salone 2022.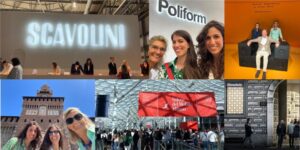 Cassina: Modular Imagination by Virgil Abloh
Discover our new OOH planning for Cassina Modular Imagination by Virgil Abloh.
Walking around Milan during the Salone del Mobile and Fuori Salone, look for our trams, street furnitures and wild posting.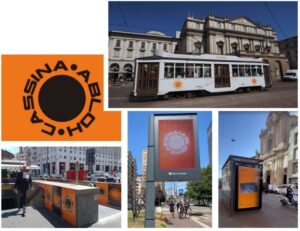 Cassina: Soriana Campaign
We are pleased to share the new global social and programmatic campaign we planned for our client Cassina. A tailor-made digital strategy for their refined sofa Soriana: a true style icon designed by Afra and Tobia Scarpa in 1969.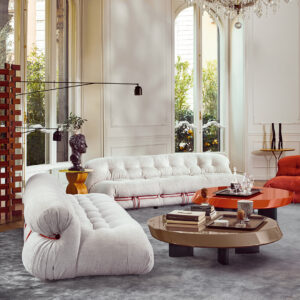 Poliform Campaign
Absolute Media loves design!
We are online with Poliform international campaign. The digital activation includes keywords and programmatic activities.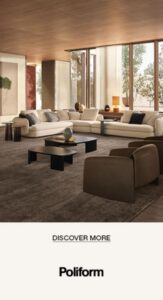 Under Armour Partnership
Our partnership with UNDER ARMOUR continues! Absolute Media supports the brand for the mediaplan of its new campaign THE ONLY WAY IS THROUGH.
UNDER ARMOUR, one of the top American sport brands, is live on TV in the main sport channels and on the web with a digital campaign addressed to its target of interest.
UNDER ARMOUR supports the values of sport, well-illustrated in the concept video THE GIFT OF THE GAME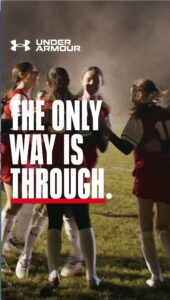 Folletto TV Campaign
AbsoluteMedia is enthusiast to collaborate with Vorwerk on the media plan for the launch of the new Folletto VK7s.
The TV campaign is on-air on the main national channels with a strong presence during mainstream TV events.
Don't miss the spot during Coppa Italia and Eurovision this week!